Need Tree Removal Services in Ku-ring-gai?
Shanes Trees are your go-to tree removal company based in Ku-ring-gai and servicing the entire Sydney north shore region. We take pride in providing the full suite of tree removal services through our team of highly trained arborists. Our services include Land / Tree Clearing, Tree Pruning, Stump Grinding, Tree Lopping, Woodchip Mulch, Arborist Reports, domestic and commercial tree removal necessities you may have will be answered by Shane's regardless of how demanding it is.
Furthermore, with the help of our dispatch crew that can arrive at your location in moments, we give quick response tree felling and removal services in the event of emergencies. Don't settle for less or leave your trees in inexperienced hands. Tree cutting is a delicate task that needs preparation and at Shane's, our experience is only matched by our desire to exceed every expectation.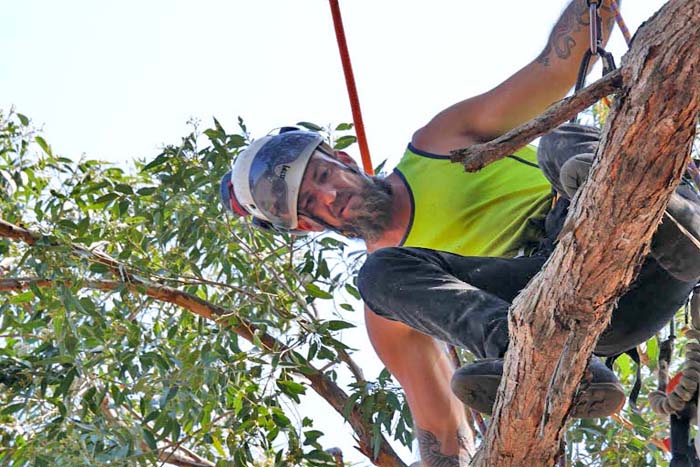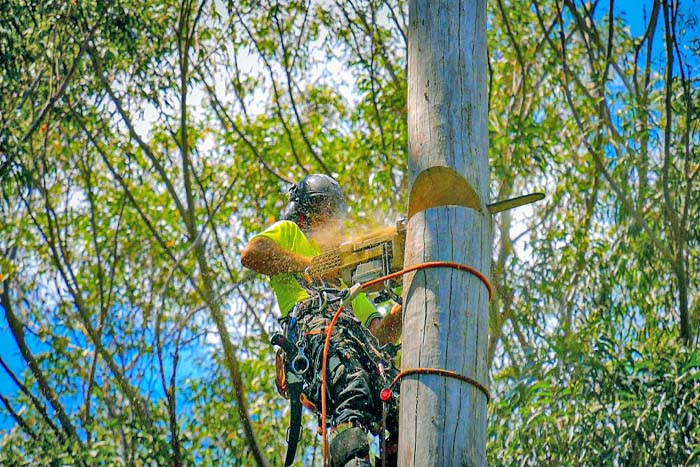 Tree Removal Services In Ku-ring-gai
From tree removal, stump grinding, trimming, pruning and other tree maintenance needs, Shane's has been providing arboriculture services in North Sydney for more than 30 years making us the preeminent tree service company in the entire region.
Apart from caring for your trees, we do our part in protecting the environment by making sure that nothing is wasted by cleaning up our work area free of debris like twigs, branches and leaves then collecting them to make mulch which can be used for newly planted trees and flowers.
By choosing Shane's Trees you will get:
Expert Advice. Trees need to be examined before work can proceed especially when they are under the Environmental Protection Act. In any case, our certified arborists can survey any tree to assess what needs to be done. They can create reports that can be presented to your local city council for legal purposes and can even offer counsel on the best ways to keep your trees thriving.
Every dollar's worth. Our affordable price ensures you get top of the line solutions without putting your savings in the red. Our quotes are upfront and without hidden charges, so you can be certain that any additional fees for any un-rendered services are nil.
Comfort. We carry ourselves with the highest level of integrity so our team is always neat, organized and aim to get the job done even in the client's absence. Our arborists also wear proper protective equipment so you have the assurance that security is upheld every step of the way.
Punctuality. Our customer care team is always standing by to answer calls on time and to answer emails within the day. We know that time is valuable so we do our utmost to respond quickly and let you get the details needed to make a prudent choice.
Preparedness. We know your Christmas ornaments this year won't be perfect until you've neatly trimmed and pruned your garden and hedges. For Shane's, there is no job too small so feel free to contact us regarding any emergency tree cutting assignment you may have.
Package deal. From tree removal, trimming, pruning, planting, stump removal, stump grinding, clearing away dead or excessive limbs, inspection and creating arborist reports, we also work with the local city council and are well versed with the guidelines for upholding trees which makes us an all-in-one solution for all your tree-related needs.
The motivation behind our company's growth has always been to ensure our community's safety through maintaining trees, which allowed us to be the leading tree service provider in North Sydney for the past 35 years so to get the level of quality you deserve, choose only Shane's Trees.
Give us a call today on (02) 9528 4507 or 0422 927 382 and see how well we meet your expectations!
Source here: Tree Removal Experts Ku-ring-gai. as seen on https://www.shanestrees.com.au.